Chocolate Pumpkin Spice Smoothie Bowl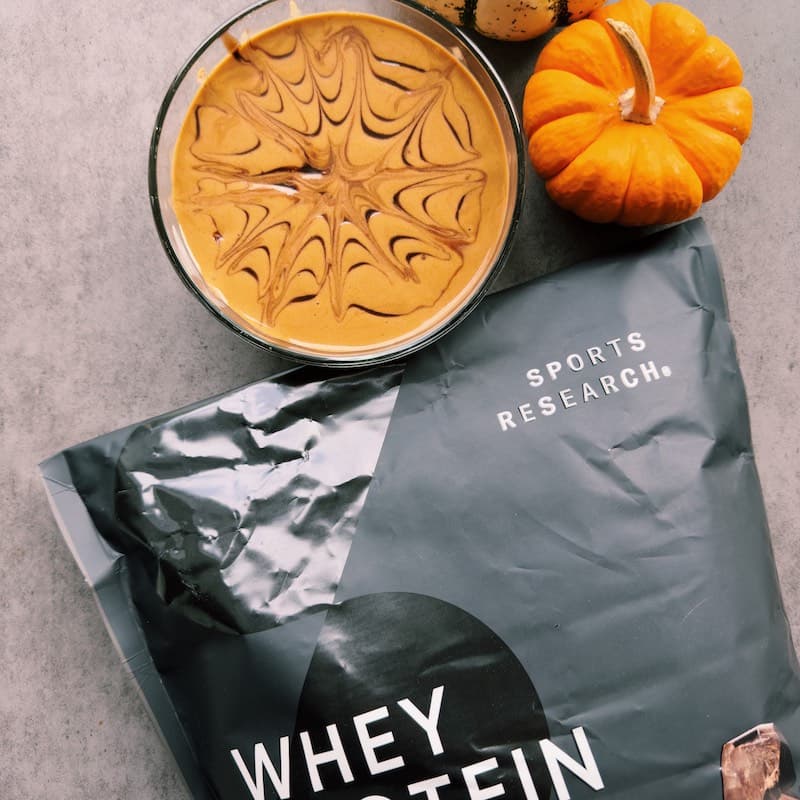 It's officially Autumn, so we now have an excuse to make our favorite recipes a bit more festive. This Pumpkin Spice Smoothie Bowl, featuring our Dutch Chocolate Whey Protein, is the perfect protein-packed snack with 25 g of protein, 7.6 g of BCAAs and 1000 mg of L-Leucine.
Ingredients:
1 Frozen Banana

1/4 cup Pumpkin Purée

1/2 tsp Pumpkin Pie Spice

1/2 tsp Vanilla Extract

4oz Almond Beverage (add more for a thinner consistency)

Optional: Chocolate Syrup
Directions:
Combine frozen banana, pumpkin puree, pumpkin spice, vanilla extract, whey protein, and milk of your choice in a blender and mix.

Pour mixture into a bowl, add drizzled chocolate on top as preferred, and enjoy!