The Beginner's Guide to Cycle Syncing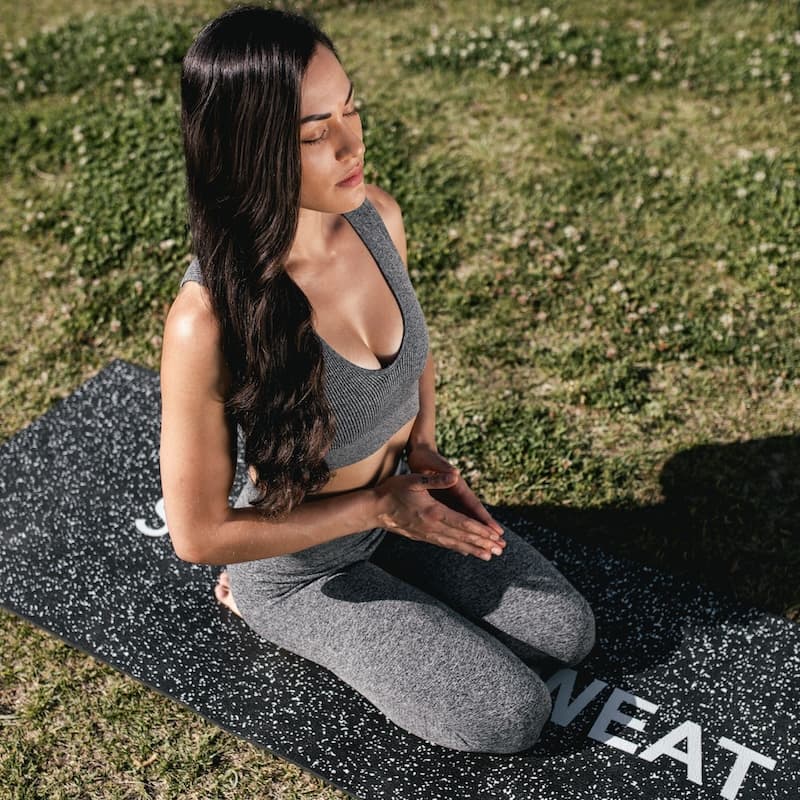 In my early twenties, I was diagnosed with Premenstrual Dysphoric Disorder (PMDD), a severe form of PMS, leading to cyclical bouts of tears, migraines, and the inability to get out of bed for days. In the years following, I spent many determined hours familiarizing myself with my cycle and came across the term "cycle syncing."
Cycle syncing, the method of adjusting one's routine around menstrual cycle phases, is a trending term in the wellness arena. The goal is to attune your body to its natural rhythms instead of spending your life struggling against them. 
How does cycle syncing work?
While male biology dictates that a complete hormone cycle repeats every 24 hours, female biology follows an average of 28 days (though it varies from person to person). During these 28 days, those who experience a menstrual cycle will pass through four phases— menstruation, follicular, ovulation, and luteal— with varying degrees of hormones, energy levels, cravings, moods, and other physical symptoms. 
Cycle syncing suggests that throughout this cycle, menstruators make lifestyle adjustments based on whatever phase they're currently experiencing. Research indicates that even familiarizing oneself with the body's changes throughout the cycle can lead to greater empowerment. 
Syncing your diet
There's a plethora of foods to enjoy and avoid throughout your cycle— and honestly, it can get overwhelming to map it all out. However, here's a couple of my favorite research-backed biohacks that I've found to help:
Iron: Increasing iron intake during menstruation may help with offsetting blood loss, according to this 2022 study. In my experience, increasing my iron intake during my heavy bleeding days helped with feelings of fatigue and dizziness. Foods high in iron include spinach, pumpkin seeds, quinoa, poultry, fish, and red meats. 
Magnesium: I'd come across the potential benefits of supplementing with magnesium in studies such as this one published in 2021 by the International Journal of Women's Health and Reproductive Sciences. During my cycle syncing journey, I supplemented with MagLT, a Magnesium L-threonate supplement from Sports Research® containing a patented compound developed by researchers at MIT. It's the only form of magnesium that effectively crosses the blood-brain barrier. After taking one serving daily, I started to experience some much-needed emotional and cognitive relief during my luteal phase (when PMS strikes the hardest).
Other supplements that have shown promising results for assisting bodies through PMS include Vitamin B6, Calcium, Vitamin D, and Zinc. 
However, consult a qualified healthcare professional before starting any new supplement routine.
Syncing your exercise
Although most athletes are expected to perform at any and every point in their cycle, if you train solo, you may adapt your routine and benefit from some cycle-based adjustments. For instance, your energy is peaking during the follicular and ovulation phases. As a result, your body can handle more aggressive workouts such as 1-rep PRs and HIIT routines.
On the flip side, the luteal and menstruation phases can be more taxing on the body. Nevertheless, you shouldn't give up exercise as it can help with cramps and fatigue. Consider lower-impact workouts, such as Pilates or Yoga, or alter your workout regimen to ensure the most strenuous workouts don't overlap with the most intense PMS symptoms. 
It can sometimes be difficult not to strive for perfection every workout. However, the end goal with cycle syncing is to accept that our best looks different daily. After all, peak performance isn't about fighting our biological current  but flowing with our ever-changing tides.
---
References:
1. Koskenniemi, Aino. Taking Charge of the Menstrual Cycle: Discourses of Menstruation and the Menstruating Body in Self-Help Literature, Women's Reproductive Health, 19 Jan. 2022, www.tandfonline.com/doi/full/10.1080/23293691.2022.2085532. 
2. Badenhorst, Claire E., et al. "A Contemporary Understanding of Iron Metabolism in Active Premenopausal Females." Frontiers, Frontiers, 27 June 2022, www.frontiersin.org/articles/10.3389/fspor.2022.903937/full. 
3. Yaralizadeh, Masoumeh. Effectiveness of Magnesium on Menstrual Symptoms Among Dysmenorrheal College Students: A Randomized Controlled Trial, International Journal of Women's Health and Reproduction Sciences, 2021, ijwhr.net/pdf/pdf_IJWHR_624.pdf. 
4. Siminiuc, Rodica, and Dinu Ţurcanu. "Impact of Nutritional Diet Therapy on Premenstrual Syndrome." Frontiers, Frontiers, 16 Jan. 2023, www.frontiersin.org/articles/10.3389/fnut.2023.1079417/full.