Strawberry Glaze Smoothie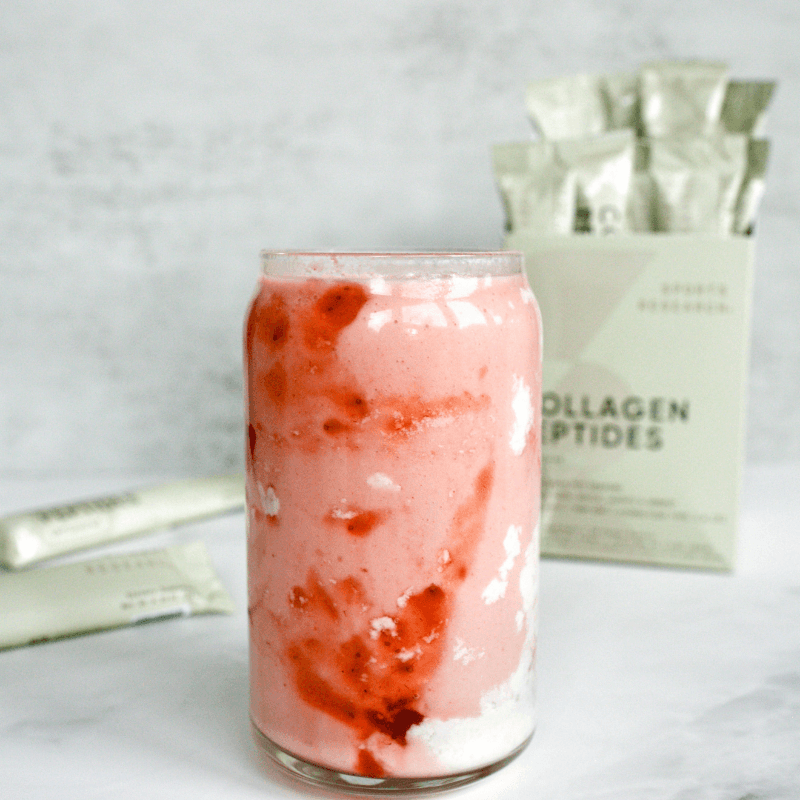 If you're constantly on the lookout for tips on achieving flawless, glowing skin - you're in luck. This Hailey Bieber inspired Strawberry Glaze Smoothie is an instant facial in a glass. The best part? Our recipe from the @colorfulcocktail can be made from the comfort of your own home and doesn't have a $17 price tag.
Recipe:
1 SR® Collagen Peptides Single Packet
1 cup frozen strawberries 
1/2 frozen banana
1/4 avocado 
2 dates
1/2 tsp vanilla extract 
1 tsp maple syrup 
3/4 cup almond beverage 
Coconut cream and strawberry preserves for cup 
Blend all of the smoothie ingredients together. Coat the insides of your smoothie glass with coconut cream & strawberry preserves. Pour the blended smoothie in the glass and enjoy.
This recipe was developed by the @colorfulcocktail, make sure to check out her and @sportsresearch on Social for more tips and inspiration.