Raw Carrot Salad For Gut Balancing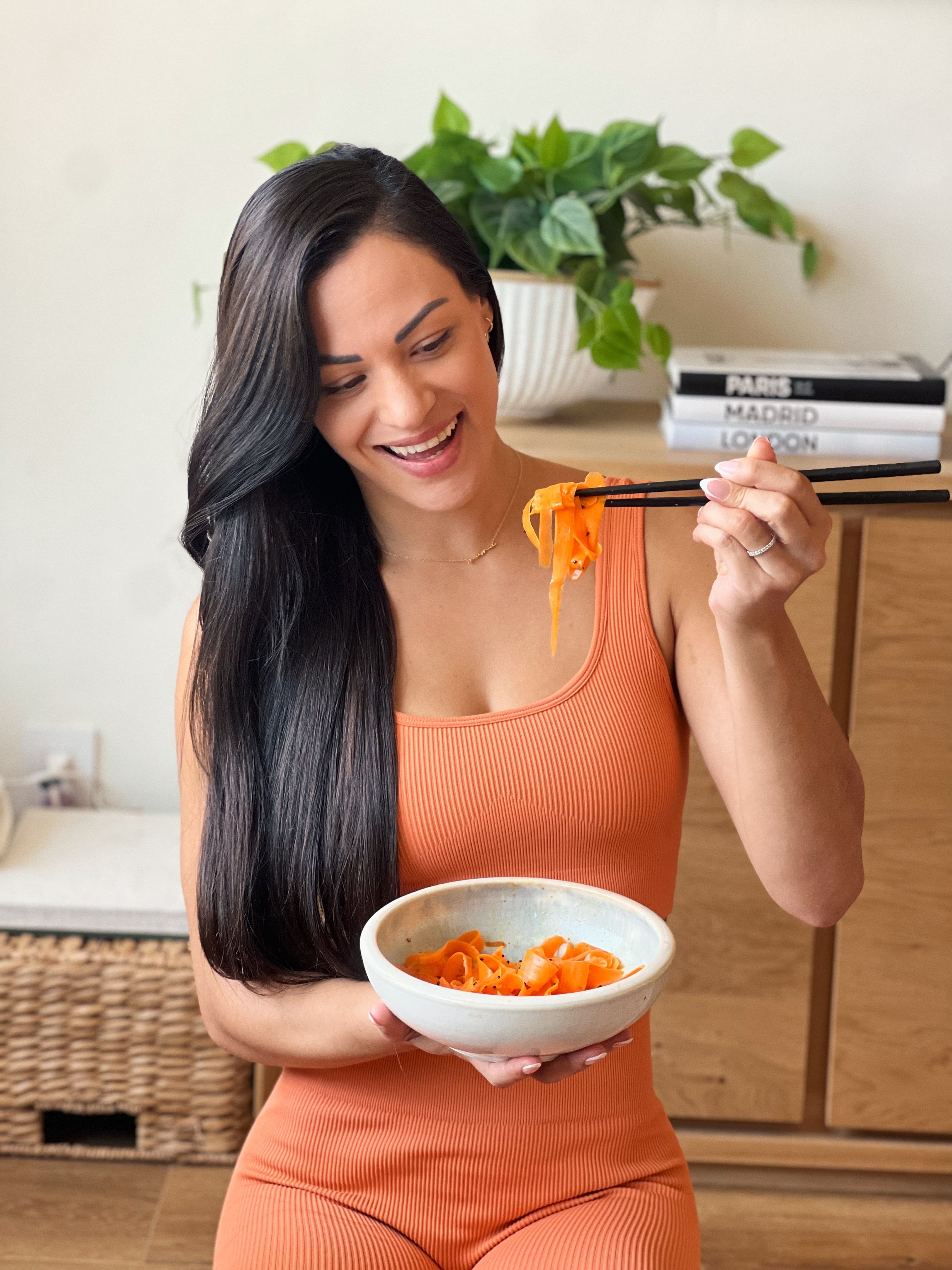 Carrots, like potatoes or beets, are root vegetables, that carry a host of nutritional benefits. The carotenoids and polyphenols within the vegetable act as an antioxidant and supports a healthy immune system1. In this recipe, we combine the power of carrots with our MCT (Medium Chain Triglyceride) Oil, for a quick and easy way to fuel your brain and body.*
Besides these two ingredients, this salad is packed with a host of other gut-healing ingredients, earning it a viral status on social media platforms like TikTok. Apple Cider Vinegar is known to enhance digestive enzyme activity2 , while Sesame Seeds, which are rich in short-chain fatty acids (SCFAs), have been proven to contribute to a healthy gut-brain connection3.
---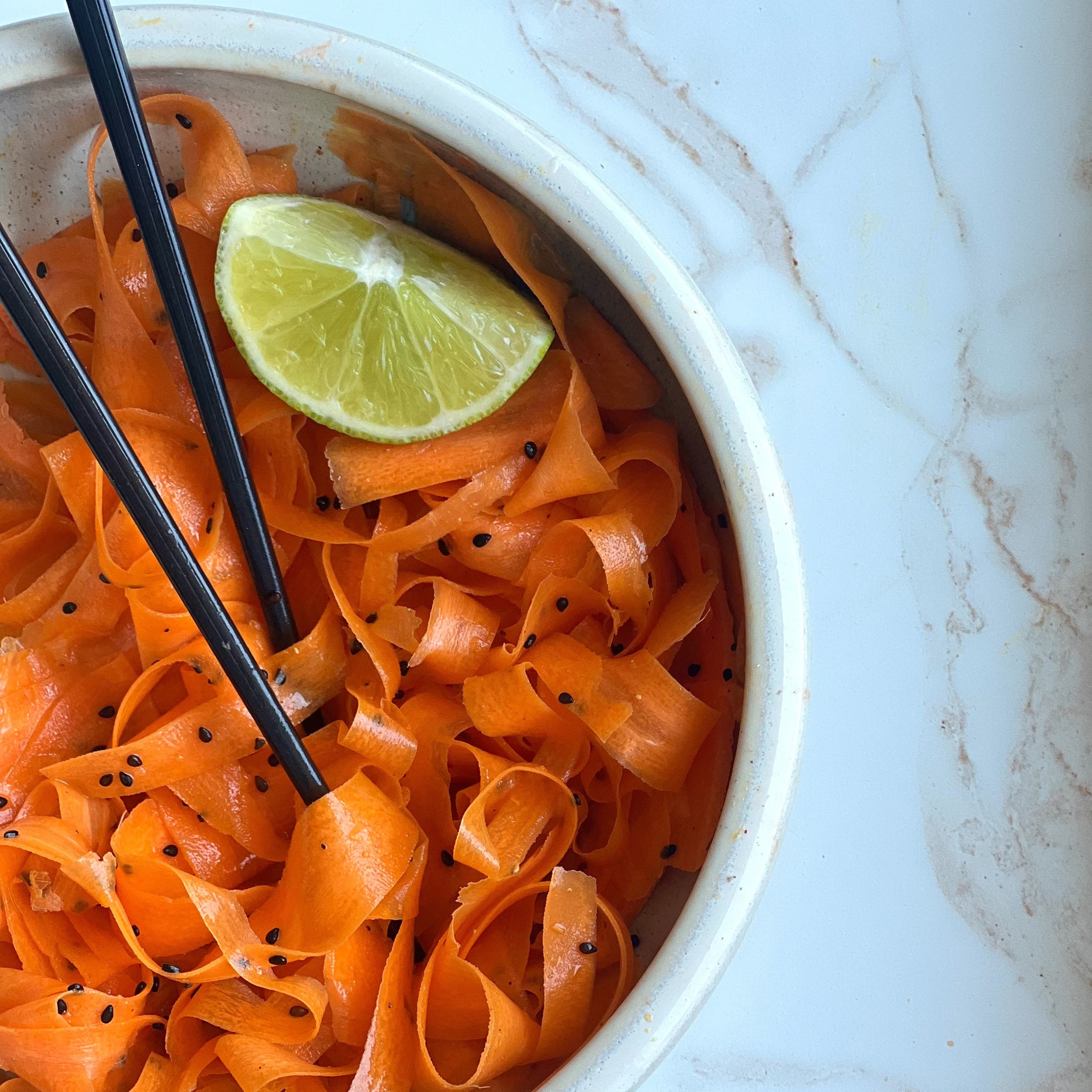 Ingredients:
Organic Raw Carrots

Rice Vinegar or Apple Cider Vinegar

Fresh Lime Juice

Salt & Pepper

Optional: Sesame Seeds
---
Instructions:
Peel & Shave 2-3 Organic Raw Carrots

Drizzle 1 Tbsp of Sports Research® MCT Oil & 1 Tbsp Rice Vinegar

Add Fresh Lime Juice

Sprinkle Sea Salt & Pepper (as desired)
ENJOY!
---
Sources:
https://www.scirp.org/journal/paperinformation.aspx?paperid=52066

https://onlinelibrary.wiley.com/doi/abs/10.1111/are.14364

https://www.frontiersin.org/articles/10.3389/fendo.2020.00025/full