Cottage cheese ice cream is taking over the internet and we had to try our take on this viral trend. Whether or not you're a cottage cheese fan, you can't argue that this ingredient is high in protein and contains many good-for-you nutrients. We gave this tasty treat an extra layer of benefits with our Dark Chocolate Collagen Peptides. The next time you need a quick, delicious treat that's packed with skin & hair loving nutrients, this Cottage Cheese Ice Cream deserves a try.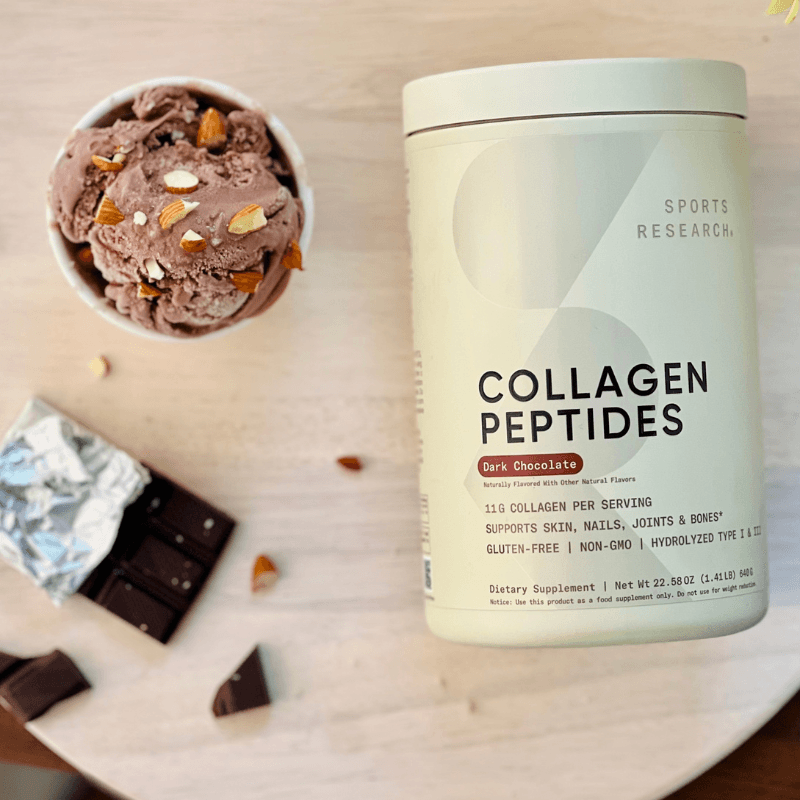 Ingredients
16 oz Cottage Cheese with probiotics
2-3 scoops SR® Dark Chocolate Collagen peptides
1.5 tbsp Almond butter
1 tbsp Cocoa powder
1/4 c Honey
Instructions
1. Add all ingredients into a high speed blender and blend until smooth.
2. Pour mixture into a container for freezing.
3. Place in freezer for about 3 hours.
4. Let defrost for about 10 minutes. Then scoop and add into an ice cream bowl along with your favorite toppings. Enjoy!