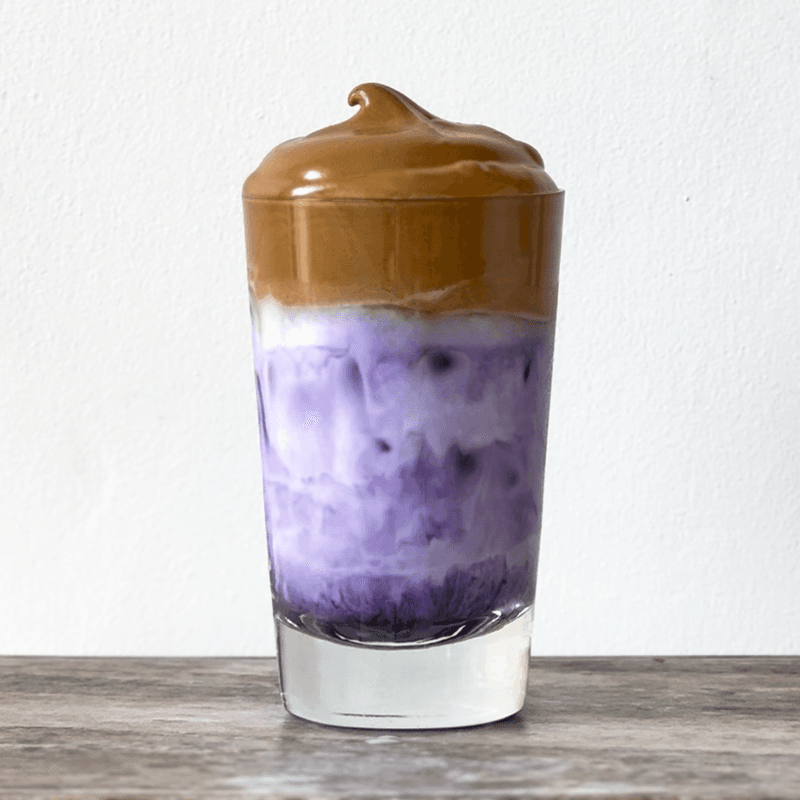 Whether you came here because you LOVE Ube or clicked on this post because you're wondering what the heck Ube is -- you've come to the right place.
Ube is a purple yam originally from the Philippines. It has a slightly nutty, vanilla taste and has become an increasingly popular root veggie in recent years. If you're a Trader Joe's shopper, you know exactly what we mean.
This creamy, sweet purple drink infuses so well with our Collagen -- you'll want to reach for it all summer long!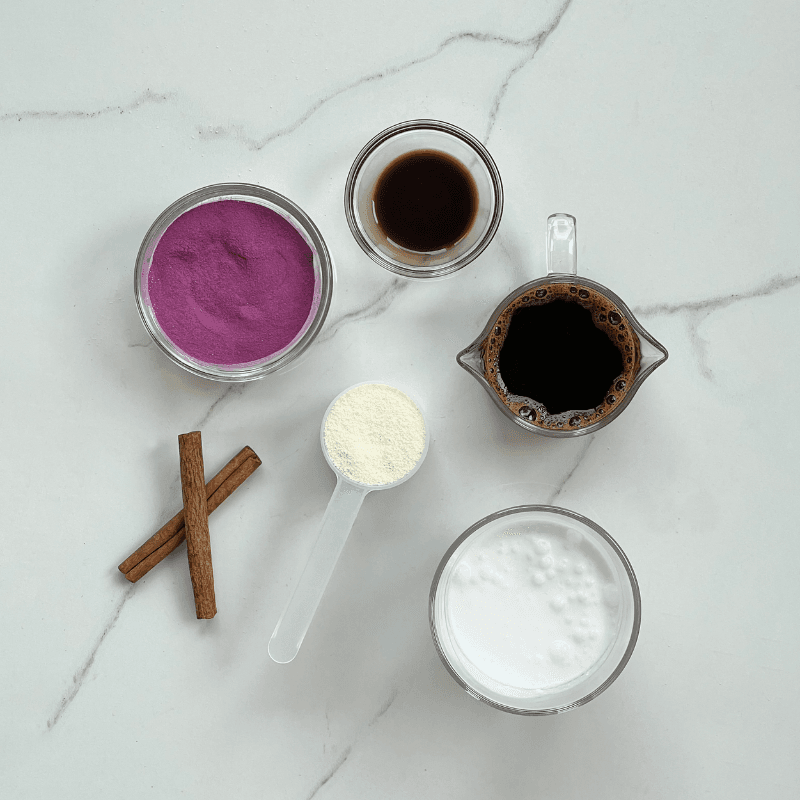 Ingredients
1/2 tsp Ube extract
1 scoop SR® Unflavored Collagen Peptides
1/2 c Coconut milk 1 tsp Honey 1 shot of espresso or whipped dalgona coffee Ice for serving
Instructions
1. Fill cup with coconut milk, honey and Unflavored Collagen peptides. Stir until well combined.
2. Add ice and ube extract, stir lightly.
3. Top with espresso / dalgona and enjoy!
To make whipped dalgona coffee:
place 2 tsbp of Instant Coffee, 2 tbsp of Sugar and 2 tbsp of Hot Water into a bowl.

Use a whisk or hand mixer to whip the coffee until you reach the consistency of a thick frosting or whipped cream.

Spoon on top of ube coffee.
This recipe was developed by Caity Maric.